I decided it was time to go off the swipe apps and just have a profile on match.com, because I am certain that I will find my soulmate in the questionable and seedy world of…you guessed it http://www.match.com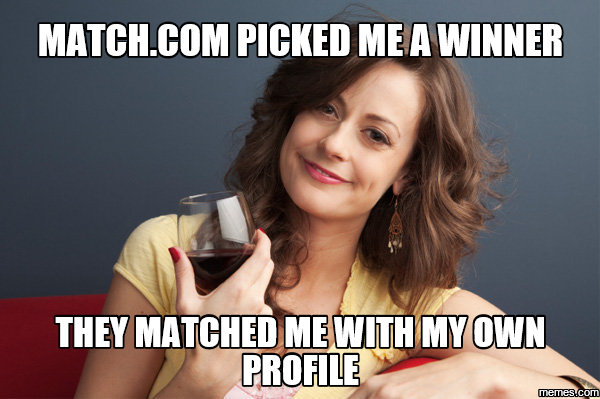 And so the spotlight shines on Adam at the establishment known as Black Sheep Coffee Cafe. It's very adorable. I would recommend to anyone in South St. Paul looking for a non-chain cappuccino and scone.
I walk in, Adam was waiting for me, we ordered our respective caffeinated beverages and then opted to sit outside. We had good conversation; mostly because we have the same type of careers, but who wants to talk about work on a first date? He just got a new pit-bull puppy AND THAT I can talk about for…well…EVER! Dogs and Italy. Those two subjects and I can talk about forever. I made him laugh a few times because I am funny, he didn't really make me laugh, but I am hard to please.
It was a good first date. We covered a lot of topics; he doesn't drink much, likes to smoke a lot of weed, likes to go on "adventures" to the boundary waters, works at 3M, works weird hours, owns a house, he is 29, has a pit-bull, sort of tall, doesn't have trex hands, we did wear the same Birkenstock sandals… We decided to go on a second a date.
Adam and I met at Crave Sushi in Woodbury on Friday. Just for funsies I am going to recap my week leading up to my date with fun Adam.
On Wednesday, after not really feeling well for most of the week, I almost died at work. I usually work from home, but Wednesday's I go into the office, and I saw my life flash before my eyes in porcelain toilet that, I am pretty sure, 5,000 butts see in one day. My dear sweet co-workers had to grab our work 911 nurse and they  had to quarantine me before the sickness I had spread to other workerbees.
Then, the next day, I had my Botox treatment to help with these god awful headaches I have everyday, so I was stuck with a needle about 30 times in my skull, neck and shoulders. The good news is that I haven't been having headaches!! Yay for botulism!
The scene starts at Crave in Woodbury. Adam had been waiting for about 10 minutes because I was getting my nails done. Lady has to do what a lady has to do to look good, amiright? My outfit was on point. Camo jacket, ripped skinny jeans, white blouse, black go with every sandals. My hair…my hair was not doing so well. My head hurt, I still felt a little sick. Am I talking too much about myself? I digress.
Adam couldn't pick the restaurant, strike 1, he couldn't order the food, strike 2, the conversation revolved around his dog, strike 3. To top everything off, he kept talking about this girl that worked at Crave and that he went to high school with her. So, I said "Do you want her to come join us for dinner? We have more than enough food. I will go ask her." He just laughed.  Oh, sweet Adam…I was not joking. THEN he kept staring at this other woman the bar…so, again, I said "Do you want me to invite her over here?" Then I asked for the check.
Am I an ass hole? Maybe I am an ass hole, but MAAANNNNN; it's dates like these that leave me numb and brokenhearted. It's nights like these where I find myself sitting in my driveway talking to the moon, all alone, yelling out your name; telling it how I really feel about you.
…nope…this will not turn into a sappy love letter. Who has time for that? I have dates to go on.
JV