I had the most perfect date last night. He was tall we talked about our shared love of dogs, travel and Game of Thrones. We sipped on wine and ate pasta just like in Lady and the Tramp. It was a 10/10 evening; he even texted me this morning and wished me a good day!
Nah I am just kiddin'
Dating in 2017 is rough, man. It's hard out here in the streets.
Let's recap the dating sites and my quest to find a tall drink of water.
Bumble
Bumble has proven to be the best site for the most attractive men; however, said attractive men never respond and it's exhausting to keep writing witty messages to men who don't respond.
Tinder
Oh, my.
I just…Tinder can be best described through descriptive story telling. Once I swipe right to someone, I usually am swiping purely based on appearance;
mostly because they don't write anything about themselves, but if I am being completely honest, a lady has needs; however, that doesn't mean I don't want to be treated like a lady.
So, I swipe right, and BAM! I am matched with a man, I chat him something Jess like, and then without further adieu, I get a text with something like "Hey sexy girl, send me a picture of your  _______." I will let you include
whatever lady naughty bits you would like. Now, I could just ignore the guy OR I could just flirt and mess with him. I chose the latter. So, after flirting for awhile, I sent him a picture of my dogs naughty bits…right, because THAT is hilarious.
On my Tinder profile I have both pictures of me with short hair and long hair. I don't think it's a big deal. It's fucking hair. I digress. One of MPDs finest chatted me and was all, "Hey girl…blah, blah" and then I called him out on something, then he was like "do you have short hair or long hair?" I wouldn't tell him because I wanted to know why it was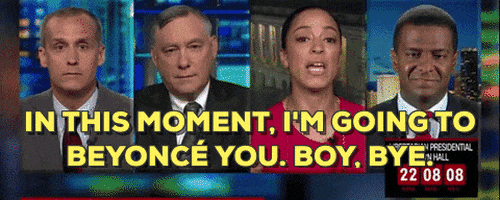 a big deal and he said " I don't know which one is you in your pictures?" DUUUUUDE….you must not be THAT good at your job. There is one constant face in ALL the pictures, and the only other person in those pictures has blonde hair, or it's my dog. I mean, it's not like I gained  200 pounds and now I identify as a man. Grow up Peter Pan!
I did start talking to a fellow; he told me that he had women ask him to pay their student loan debt off. I was kind of taken aback by the situation. Then I thought about it…well, you do advertise that you live in a BIG house, have a winter and summer car, boat and all this other crap. You attract those women. He 'ghosted' me. I was sad I didn't have time to ask him to pay my student loan debt off.
I think I have 21 matches in my Tinder queue; NOT 1 has asked me out on a date. Shame.
Is too much as to ask a lady out? Treat her to a glass of whiskey and a god damn taco?!
Coffee Meets Bagel 
Yeah…I have no idea; apparently I have bagels waiting.
Conclusion
These swipey apps are seriously the worst, but they're kind of addicting. I find myself judging people based on, well, teeth. If a man doesn't have good dental hygiene, does a man have good personal hygiene? I feel as though a man with bad oral health wears socks with sandals…
You know what's a good show? You're the Worst. I need to go to more weddings.